New Home Design + Build Process
What's the Process to Get Started?
Whether you are embarking on your first home design or already familiar with the process, it is important to have a team of professionals lead you to success. We at Newberry will walk you through our nine-step process and provide the personal attention needed to ensure that your design and construction process is an enjoyable and fulfilling experience.
Step One: Initial Meeting
Our initial meeting can either be in person or virtual, whichever is more convenient for you. During this meeting we will explain our philosophy towards custom home building and review our processes in detail. Next we will have you share with us how you envision your home to be designed and your location criteria. At this stage we can also provide you information on interim and long-term financing options for your new home.
Step Two: Establishing the Construction Budget
Experience tells us that most people inevitably request a custom built home that costs more than they anticipate. Many people typically include additional features that further increase costs during the construction process, resulting in an exceeded budget. Therefore, we recommend you share your budget or budget range with us so that we can help you contain costs during the building process. Sharing your budget will allow us to work collaboratively so that you receive the home you envision at the cost you expect.
Step Three: Preliminary Design
When we commence this stage, a deposit will be required to begin your preliminary design. During this important phase, our design team will invest the time to personally understand your lifestyle, the details you envision in your home and its new location. We then apply this information to an individualized design that is conceptually drawn, entailing complete floor plans and a frontal exterior sketch. These drawings will artistically reflect all your requirements for design development and we will only progress to the next stage when you are ready.
Step Four: Design Development
During this phase, you will work with our architect to create concept sketches of your home's design. Those sketches will then be converted into computer illustrations, allowing you to electronically visualize your new home. Our architect will work with you on any necessary revisions throughout this stage and until we have your final approval. Once approved, we will then create a fly around model, providing you with a holistic perspective of your new home from every angle.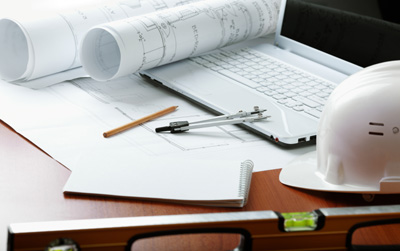 Step Five: Construction Drawings
Once we have your approval, we then move to the next stage where we convert those computer illustrations into your final construction drawings. These professional plans are engineered with all necessary dimensions and incorporate structural and mechanical details. They become the blueprints that will be used to obtain bids from potential suppliers and trade service companies.
Step Six: Estimate Proposal
After the floor plans are completed with your approval, we will begin the proposal process. This phase may take up to several weeks depending on the level of complexity. Typically, several draft proposals are presented before we reach a final agreement to all the features of your home. Each draft will be presented to you in a consultative session where you can review the proposal in detail and we can mutually ask more questions to ensure absolute clarity. Once this is complete, all estimates and pricing will be finalized and presented to you for approval.
Step Seven: Construction Agreement
Once we reach a mutual agreement on the proposal, the next step is signing our Construction Agreement. This contract, which includes the proposal, all pertinent construction documents, and a payment schedule, is the formal agreement governing our relationship during the building process. When the Construction Agreement is signed, we will establish a proposed start date for the project and require an initial non-refundable 5% deposit to hold your position in our clientele queue.
Step Eight: Building your Home
Finally, we get to the most exciting part – construction! Building your new home will take approximately 14 to 16 months depending on the size of the project and other factors such as weather, government agency approvals and availability of sub-contractors. Although we advise clients to plan for 16 months, they are often times pleasantly surprised when the project is completed earlier. We also provide a detailed construction schedule, which helps keep clients well informed throughout all stages of the construction process. This schedule outlines all construction tasks online and is updated weekly so that our clients can monitor the building process from any computer.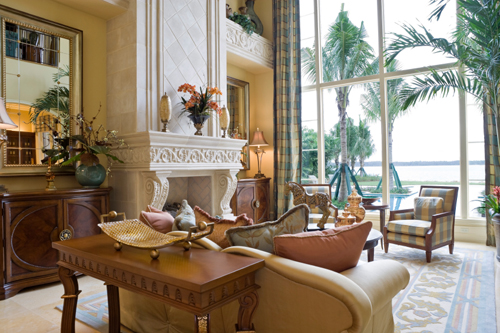 Step Nine: Closing
Upon completion, a Newberry team member will provide you with a final walkthrough of your new home, educating you on its unique construction aspects and address any outstanding questions you may have. We will also review your Newberry Warranty in detail and discuss best maintenance practices to ensure long lasting enjoyment in your new home.
You are now ready to move in.
WELCOME HOME